Description
In this bittersweet story, for sensitive souls of all ages, Hans Christian Andersen's morality tale is transposed to late Victorian London.
As night falls on a wintry day, snow lies underfoot, choking smoke hangs in the air and  a wretched little match girl, Molly, is trying to sell her wares.
Moral standards, arguably, have changed since the original story was published – and few would wish its ending on Molly today. But while it offers the reader hope, it is still an emotional story, so you might want to keep a handkerchief handy…
A5 in size and easy to post, this would make a touching alternative to a greetings card for a special friend or relative.
NOT CURRENTLY AVAILABLE FOR DELIVERY TO EU
NB: very few copies now remaining
Booklet details
Hand-printed, letterpress
Hot-metal typeset on a Harris Intertype linecasting machine (in service at the Guardian newspaper until 1987)
Printed on sustainably sourced paper
12 pages,  including title and copyright  page
ISBN 978-1-9996668-1-1
Scroll down to read about
the craft and expertise which went into the booklet's production
the Match Girls who in part inspired the re-telling.
Hand-crafted on historic equipment

The story was typeset in hot metal on an 'Intertype' line-casting machine which was in use at the Guardian newspaper from 1976-1987. The last of its kind ever made, it is now in use at Rufford Printing Company  in Lancashire. Very few people now have the skills to operate it.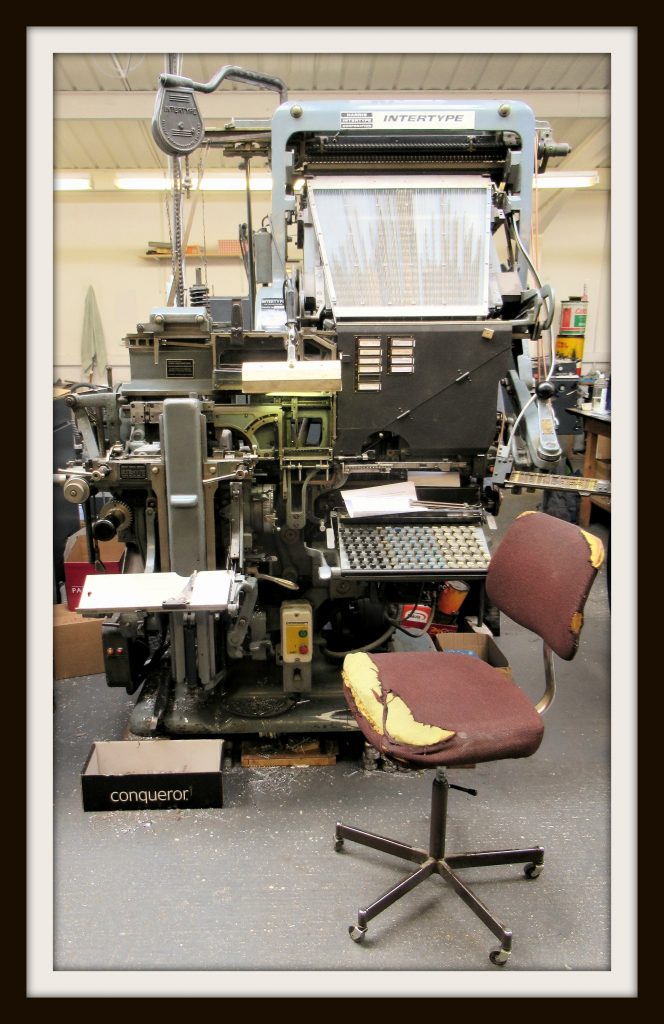 The printing was done on a Vandercook proofing machine, with each sheet of paper inserted by hand.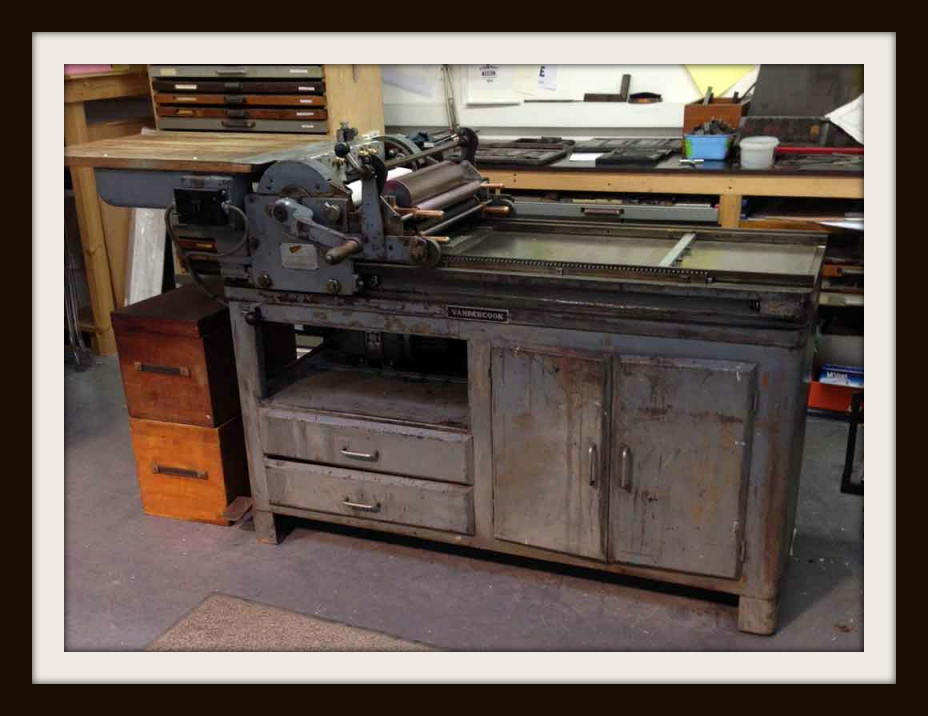 Some background to this little match girl's story
Inspired by an exhibition in the People's History Museum, Manchester, the tale is set in the context of the appalling conditions in Victorian match factories which led to the Match Girls' strike of 1888.
For many years in the late 19th century, the match firm Bryant and May used white phosphorus for making its matches, even when it became clear that it could cause terrible sickness and death.
Making matches was poorly paid work. The young women and girls who did it were not allowed to take time out for eating, so ate while they worked, which transferred phosphorus to their mouths. 'Phossy jaw' began with pain, progressed to glowing bones, necrosis of the tissue and – if the jaw bone was not removed (and often even if it was) – to death.
The plight of the 'match girls' became famous (or infamous) when campaigner Clementina Black, an influential and early women's trade unionist, gave a speech at a Fabian society meeting which was heard by journalist Annie Besant. Besant helped organise the Match Girls' Strike of 1888.
Better working conditions were eventually agreed, but it took years before B&M stopped using white phosphorus and in the meantime the Salvation Army set up a rival matchmaking business using the safer red phosphorus, which was eventually taken over – by B&M.
The author
Mary Clare Earnshaw is a writer and poet living between England's North West coast and the Lancashire mosslands. She likes to observe human behaviour and is always looking for magic in the natural world.